Friends
Sorry, no members were found.
About me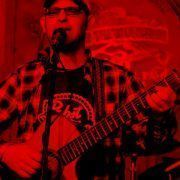 Brandon Giuffre
Mugician
Musician, Artist, Designer…
I have been committed to promoting live music in the area for over 30 years. From bands, to solo acts to everything in between, he has been a main stay in the music community and continues to hone his skills and grow as a musician.
He has the unique ability to adapt to almost any situation and thus coins himself as " The Best Mugician In The World"!